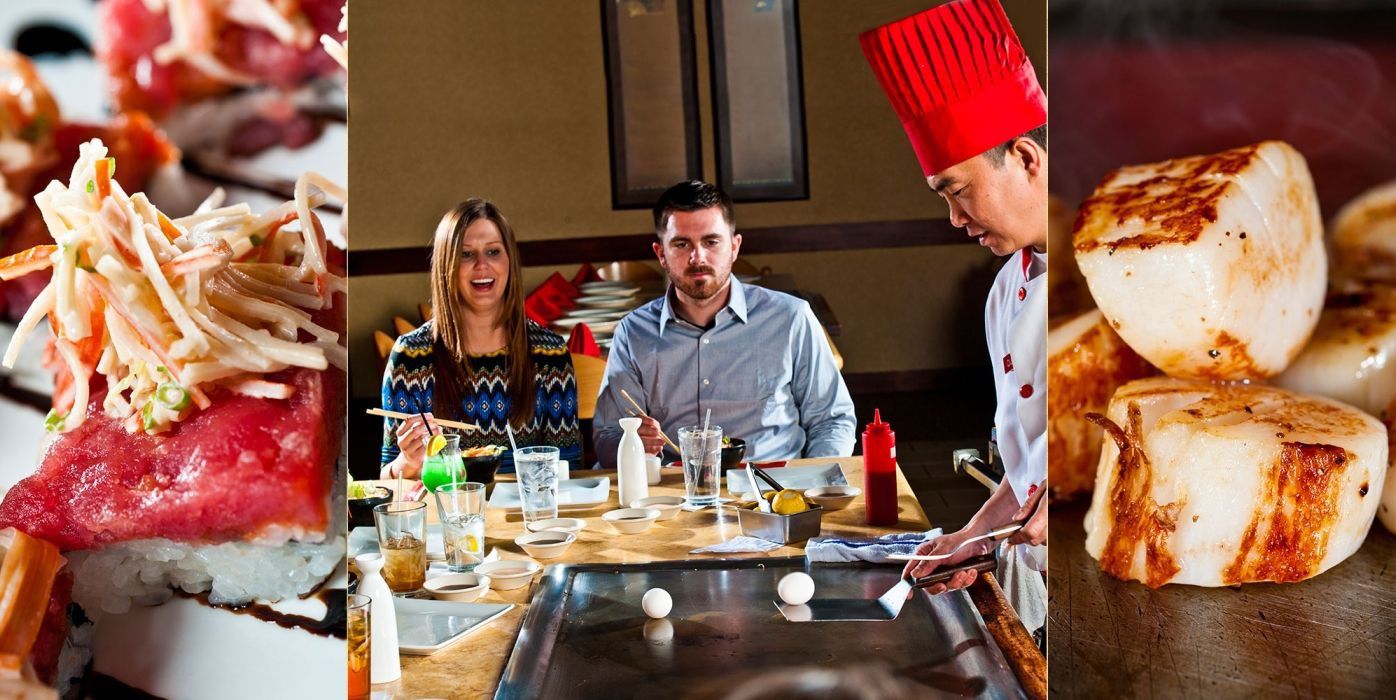 SUSHI & JAPANESE RESTAURANT IN RALEIGH & DURHAM
If you've been looking to spice up your family dinners, birthday dinners, or date nights in Raleigh or Durham, NC, Kanki offers a unique dining experience that's truly unforgettable...
When you visit of our Raleigh-Durham restaurants, you'll be greeted by our friendly staff and seated at a large table surrounding one of our teppan grills.
Next, you'll choose drinks, starters, sushi, hibachi and more from our extensive menu. All teppanyaki dishes will be made-to-order, and our chefs will prepare your hibachi chicken, steak, shrimp, salmon or scallops, along with rice and a selection of veggies, right in front of your eyes.
Of course, half of the fun is watching our chefs as they expertly chop, dice and cook your meal with the flip of a knife, providing mealtime entertainment your whole table is sure to enjoy!
Kanki Japanese House of Steaks & Sushi was founded in 1972. Over the years, our flagship location at Crabtree Valley Mall became so popular that we decided to open two additional locations in the Triangle — one in North Raleigh, and one in Durham/Chapel Hill.
Today, we are Raleigh-Durham's favorite spot for a flavorful, expertly-prepared hibachi lunch or dinner, as well as specialty sushi and delicious noodle dishes. In fact, we are proud to have been voted "Best Japanese Steakhouse & Sushi Bar in the Triangle" for more than 14 years!